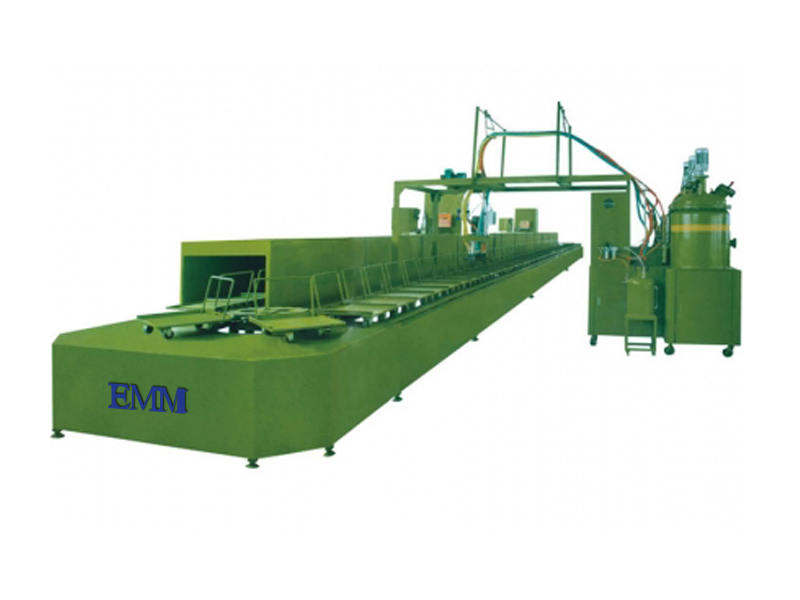 Application
---
It's mainly used for cabinets, distribution cabinets, explosion proof shell, low ark, automobiles, home appliances, lamps and lanterns ,filters. Etc .various sealing products or parts
Performance Characteristics
1 German technical , independent research on operate control system, adopt intelligent humanity-machine display screen.
2. Using System intelligent operation analogue function to eliminate the machining problem caused by artificial size problem completely in production process;
3. Intelligent low-pressure alarm function to avoid Producing bad products caused by unstable air pressure in the equipment work .
4 Hand-held interface makes operation simple easy,human resource was saved and needs of various customers is satisfied;
5 .The hardware part of the system using America DSP.
Simple operation, great saving on cost and time
Efficient productivity, to fulfil market demand
Water as cleaning media, low cost, environmental friendly
Human friendly interface, easily monitor parameter for air pressure, liquid level, etc.
Model:EMM-30
3 Axis Effective Stroke : 2250MM(X)*1250MM(Y)*200MM(Z)
Measuring Precision: 0.05mm
Glue Spraying Output :0.1-5 gram/s
Gasket Width:5-30mm
Mixing Ratio:1:1-10:1
Filter Precision:40-50 um
Air Pressure:0.5-0.8Mpa
Working Speed:0-30 m/min
Rated Power: 4Kw
Voltage: 3 P 5 W 380V 50Hz
Weight of Machine: 1600Kgs
Main Technical Parameter
---
Iterm
Technical Parameter
Mark
X×Y×Z
2250×1250×200(mm)
3 Axis Combination
Meter precision
±0.1%
The limited for work pressure and Alarm
0-4 Mpa
Filter precision
0-5 um
Glue Spray Amount
0.05-1.5 g/s
Gasket Width
5-30mm
Mixing Ratio Range
1∶1-10∶1
The system will exchange
Automatically
Traversing Speed
0-20 m/min
Reset Precision
±0.05mm
Pressure Requirements
0.5-0.8Mpa
Total Power
3-4KW
Frequency
50HZ
voltage
380V 3phases 5lins 380V
3 phase 5 linss 380V